FreelanceCoach Blog
---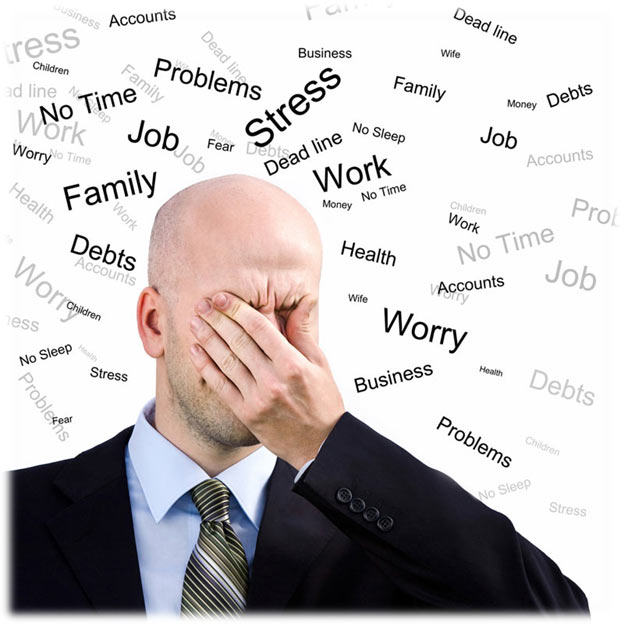 Stress is an everyday reality for us in the present times and life coaching can deliver a lot in helping us deal with stress. Today's life is extremely demanding. What with workplace pressure, parenthood, commuting hassles, etc. our lives are constantly under stress from different quarters. It is therefore not unusual for us to feel pent up at times. However, stress is rather harmful when it becomes a continuous affair. A lot of the present day lifestyle diseases are directly a result of excess stress in our lives. Hence it is important to look at stress management seriously. In certain circumstances the amount of stress in our lives become too much to handle and we end up feeling lost. It is best to seek professional life coaching in such cases to help deal with the situation quickly and effectively.
Why do you Need Professional Life Coaching to Manage Stress
In everyday situations, it may not be so unusual for you to deal with stress and still keep going strong. We all deal with our stress at some level or the other. However when it becomes an integral part of your everyday existence, when it starts to badly affect your work and personal life, it becomes important that you let a professional handle the situation. In such cases if you continue to evade seeking professional help, the problem has every chance of getting aggravated and causing mental trauma or depression from inability to deal with it. International studies have shown that life coaching helps reduce stress levels (57.1%) and leads to a more balanced life (60.5%).
Essentials About Dealing With Stress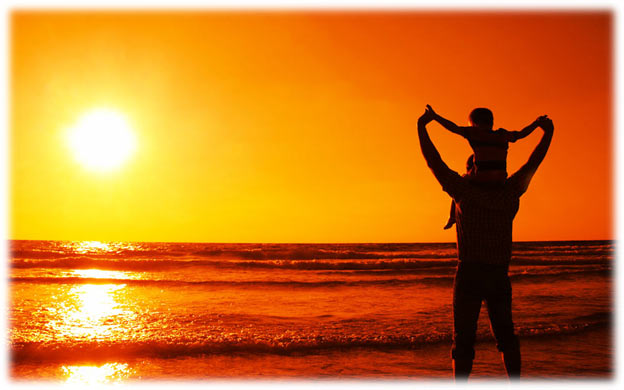 The basic premise of stress is anxiety and pondering over the past or future. It is very common to develop stress through pondering too much about what went wrong and how you could have probably stopped it from happening. This could be about discontinuing your diet, your exercise program, not being able to give time to your kid and so on.The continuous self reproach gradually weakens you and makes you feel bad about yourself for not having handled a situation better and also instills fear in you of your inability to deal with similar situations in future. Thereafter you start being anxious with how things might turn out in future and with passing time, the anxiety and fear might get a grip on you unless conscious efforts are made to shake them off. The easiest way to deal with stress is probably to dwell in the present and taking one thing at a time without getting too anxious about the "what if"s. However it is easier said than done when it concerns your own life, its problems and fears.
Life coaching sessions help you get past your regrets from the past, the anxiety for future and help you to focus on the present, thereby relieving stress. Hence seeking professional help is advisable when you feel that stress is becoming an everyday issue that you are finding difficult to deal with. Once you have realized and taken action by seeking expert help, the chances are very high that you will be able to get past stress issues pretty soon.
To Your Success and Happiness!
Anda Tudor, Life and Career Coach
---
---
Who hasn't tried sauna belts, gym membership, yo-yo dieting, artificial slimming methods such as slimming pills, body tuck in belts and even to the extents of liposuction. All goes to a waste of time, money and effort. Here is a simple to follow 10 days weight loss diet plan that is guaranteed to get you on healthy lifestyle track, you longed desired!
What you will need:
Treadmill /flight of stairs
Plenty of water
Fresh produce of vegetables and fruits
Fresh fruit juice
Low fat food
Fish/meat
Everyday routine:
Moderate Physical Activity
If you are not a patient with high blood pressure then you should wake up early in the morning, freshen up yourself and go for 20 minutes walk in the park. Or you can climb up and down the stairs for the assigned time. Simply increase the duration of your exercise routine with every passing day. You can also do 15 minutes walk after lunch and dinner to loose some weight.
Drink Plenty of Water
Drink loads of water in accordance with your body weight.
Good Sleep
Don't stay up late at night. Go to bed on time and take 8 hours of sound sleep. This will help you be fresh for the next day. And have food at least 2 hours before going to sleep.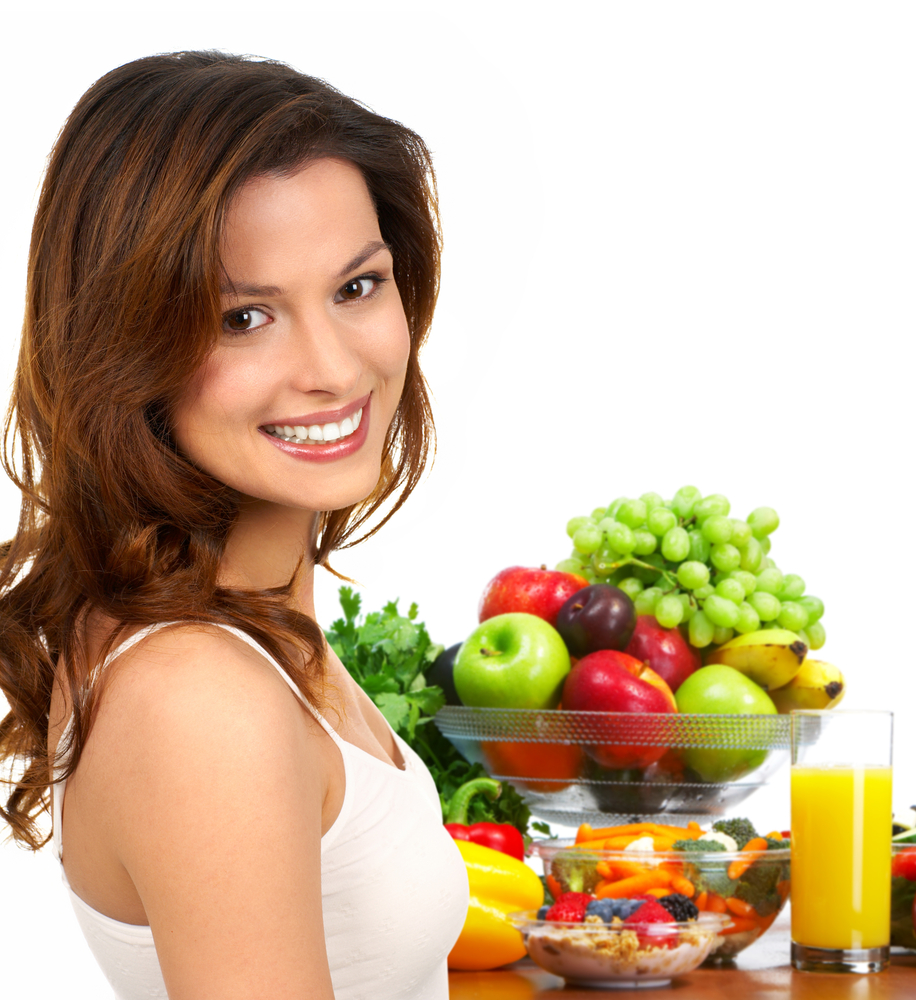 Day by Day Schedule to lose weight in 10 days:
Day 1
Have fresh fruits that are high in anti oxidants like oranges, lemons etc. Both meals and snacks should be strictly fruits for day one.Fruits are more dense in essential nutrient and water and are less in fats; so, having them will help you loose weight.You can also make low calories snacks by making smoothies of your favorite fruits with low-fat yogurt. Drink a tall glass of apple or banana smoothie to gratify hunger pangs for a long time period.
Day 2 and 3
Eat all vegetables for these two days. As some of the vegetables that will aid you to weight loss in 10 days includes: eggplant, spinach, broccoli etc. A healthy cup full of glorious leafy greens, bell-peppers, cucumbers, and tomatoes is an ideal substitute of fatty snacks and thereby help in weight reduction.
Day 4 and 5
For 4th and 5th days add 2 glasses of milk (once in morning and once in the evening) to your power packed vegetables rich diet. For snacks you can take a platter of steel-cut oats, long-grain brown rice, pearled barley, whole-wheat bread, etc.
Day 6 and 7
With your veggies you can add low-fat yogurt, one egg, beans, 2 plates of 250 g whole-grain pasta along with tomato sauce and fruit juice. A single cup serving of fiber-rich foods items like barley, pears, raspberries, and whole-wheat pasta will keep you full for longer time, thus results in weight reduction.
Day 8 and 9
On these two days drink vegetable soup along with two filets of any type of low-fat fish. If you want to have your soup from restaurant then make sure it is not processed as they are filled with calories.
Day 10
It is important to follow the above mentioned diet plan religiously and if you couldn't do well, then you can always gear up for following ten days.
To Your New Slim, Healthy You!
Bethany Skeyhill, Wellness Coach
---
---
Thoughts are very powerful towards channelizing personal growth in our lives. Our thoughts are what makes us what we are, how we are and how our life is. They guide and shape our beliefs and convictions. If you wish to achieve something in your life, the first important thing to do is to believe in it and your thoughts are the most important tools that could help you do that. Each of your individual beliefs and thought processes together form the essence of your belief system and ultimately conjure up the story of your life. This is the reason that life coaching experts, who deal with life beliefs, dreams, failures and achievements issues of numerous individuals day in and day out, lay utmost importance on shaping of thoughts.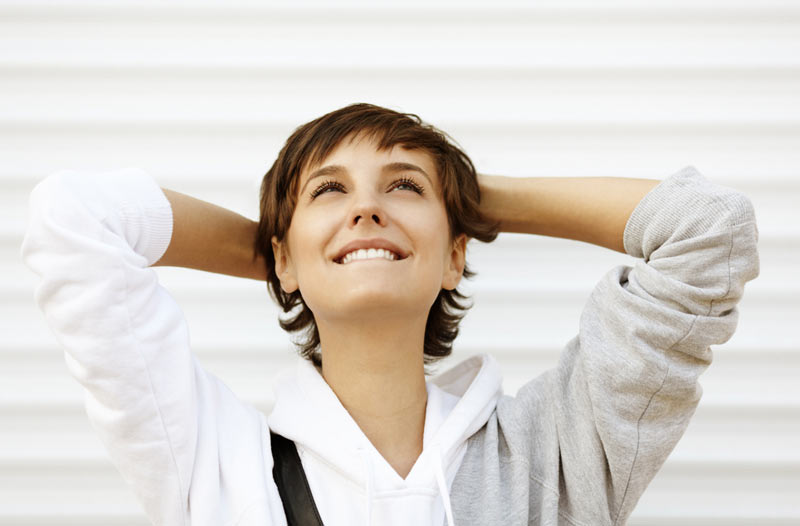 Channelize Your Thoughts to Fuel Your Personal Growth
You perform your life duties and responsibilities according to certain beliefs and perceptions that you have. You try to deliver them to the best of your ability and the way your thoughts tell you to deliver them. Whether it is your work, your relationship, your family or your passion, you are driven by your thoughts and perceptions. To make sure that your actions are fruitful and results in your personal growth you need your thoughts to be positive and also have strong faith on your belief system. The outside world might offer other or negative takes of what you believe in, but if your belief system is strong enough they will not be able to sway you from your path. You will keep on repeating to yourself about the positives of your thought process and belief system and the story that you wish to make out of it. The more you reiterate your beliefs to yourself, the stronger it becomes. Once you have a strong belief system it steels your mindset and helps you put in the action that you require for your desired personal growth. It may so happen that you get influenced by external thought processes and suddenly start doubting your goals, your conviction, etc. It is vital to not be swayed by negative thoughts or opinions that weigh you down. If you find it difficult to get past the impasse for too long take expert advice of life coaching guides, they will help you find back the faith in your beliefs, fight the fear or apprehension of being yourself and following your passion and reinstall the confidence in yourself to pursue and achieve the personal growth goals you set for yourself.
Once you are strong with your thoughts, life beliefs and your passion to achieve what you want, there is no stopping you from reaching the level of personal growth you wish to reach. You just need to focus on positive thoughts, egg yourself on and keep believing in yourself. It starts with you and your thoughts and if you manage to keep your thoughts focused, you will reach the zenith in no time.
To Your Success and Happiness!
Anda Tudor, Life and Career Coach
---
---
At times we start accepting that we can do nothing much about our lifetime regrets and that is when life coaching helps us get past this phase of inaction and despair. We all have regrets in our lives and at times such regrets start overshadowing important aspects of our beings and lives. There are instances when we get stuck with ruing over something that we could not or did not do and the consequences that followed. These regrets start affecting our performance at job, our family and social life, our happiness and well being. It is useful to seek professional life coaching services in such circumstances to help us come out of the impasse.
Does Life Coaching Really Help?
International studies have shown that life coaching leads to more self confidence (52.4%) and a more balanced life (60.5%). Numerous people have benefited by seeking professional guidance at critical junctures in their lives when they felt bogged down with worries and regrets. It is not for nothing that coaching is one of the fastest growing professions the world over. Professional Life Coaching experts help you find the positives in your life and deal with your failures and regrets. Unless you are able to get past lifetime regrets, it becomes difficult to move ahead in life and take new chances for a better life. It is important that you see what you have and how you can make your life better under the given circumstances rather than constantly running after illusions and ending up with more regrets.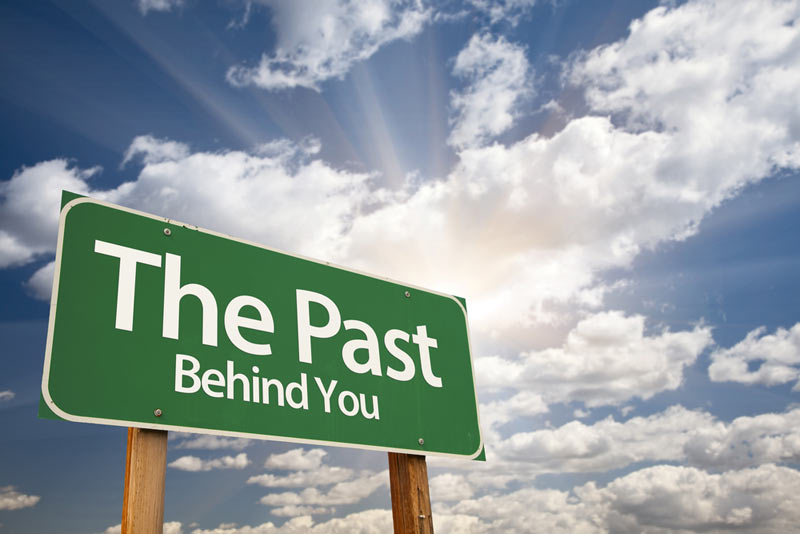 Few Things Which Help in Getting Past Regrets
Some of the most common kinds of regrets mostly have to do with "What if I did what I wanted to" or "I wish I had spent more time with my parents/children/family". At times we run after material possessions too much and in the process end up giving up on our passion, our time with family and friends and in the process develop regrets that is difficult to get past. One of the principal theories of life coaching is to help you identify and do what matters to you, be it pursuing your hobby, spending quality time with your family or traveling. When you do what matters to you most, it makes you happy and minimizes the chances of developing regrets. Even when you already have regrets, coaching helps you see that you can still start to change things from the present. It helps you being more content with what you have, lets you follow your passions, enjoying your relationships and indulge your mind and soul to help you become a happier person from inside out.
It is only when you let yourself be happy without blaming yourself too much for the past mistakes that you start your journey away from your lifetime regrets. Life coaching helps you see the positives, accept your mistakes and prioritize your happiness, ultimately helping you to lead much more contented and blissful lie.
To your Success and Happiness!
Anda Tudor, Life and Career Coach
---
---
Empowering yourself is probably an all important part of your personal development. The word empowerment is quite board in its implications, but what we are dealing with here is mostly personal empowerment, which, simply put, is the state of mind that helps you realize your own potential, gain control over your life, actions and destiny.
Key Factors Influencing Personal Development via the Empowerment Route
The first and foremost step is probably gaining conscious grasp on your own thoughts and emotions. Your thoughts and feelings basically shape what and how you are. They decide whether you are positive in your lookout or suffer from self esteem issues. Empowerment helps you analyse, understand and accept your own self and self image, thereby boosting your understanding of the self and consequently higher confidence and self esteem. The path to empowerment however is not easy or convenient always. It entails you to take responsibility of your own actions, decisions and their consequences. As an empowered individual you are no longer a passive player who only accepts what is available to him or her, but one who takes well informed and thought out decisions with the available mental faculties and resources.
For you to climb up the spiral of empowerment it is crucial that you are a motivated individual. Motivation again, has to come from what your inner self desires or wants to achieve. It is only through an organic motivational process that your inner desires and dreams drive, that you can start on a path of empowerment. Without the support or nod of the inner being in you, you will most certainly lose the motivation to go on. At times you might find the complex mix of inner voice, self consciousness, et al rather confusing and need direction. You can do well by consulting experts of life coaching under such circumstances to help you find the true you and put you on a path to empowerment. This will help you gain access to your own inner self, which is important because it has to be you who decides how and why you want to empower yourself and how that will help you achieve your personal development goals. Which brings us to the important influencing factor termed self-awareness.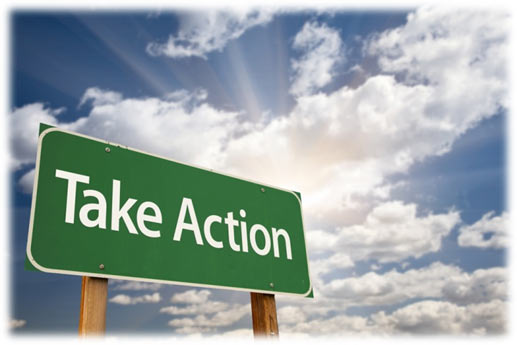 To be driven enough toward empowerment, you need motivation that springs from your consciousness of your own self. Unless you follow the voice of your inner self and decipher the untold dreams that it conceals, it will be futile for you to pursue empowerment. Another important factor is perhaps your behaviour and habits. You need to be sure that your behaviour promotes empowerment rather than harming the process. At times behaviourial inhibitions dictate our behaviours and that affects our pursuit of empowerment. Lastly you need to devise strategies to counter the barriers, be it behaviour, hurdles to self awareness or lack of internalisation of your own thought process. While designing your strategies you also need to consider the resources that are available to you and how you can optimise them to capitalise on the opportunities towards empowerment and personal development.
The process of personal development through empowerment of self is a long drawn and complex process requiring you to constantly look inwards and find answers and solutions. But don't be deterred buy the hurdles, seek support of expert life coaches if required and find the path to the true you and ultimately the road to empowerment.
To Your Success!
FreelanceCoach Team
---
---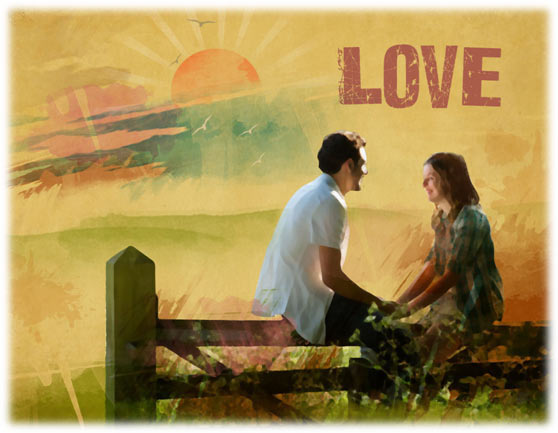 Have there been times when you looked back upon a relationship and wondered 'What really went wrong?' Relationships- of any sort- are rarely the same as time passes, some atrophies and completely ends while others are mostly taken for granted.
Take the time out to evaluate one relationship that you hold dear. How different is it today than it was in the beginning? Are the changes mostly negative or positive, do you welcome these changes? And most importantly do you wish you never got into it in the first place?
The very first thing that you need to know and believe in is that 'relationships don't change, people do', and this change is almost always mutual and more of a cause and effect scenario. Just because your spouse is not showering you with the same attention as they did during the courtship period, or your best friend has elected to choose lunch with her family over a day out shopping with you, does NOT mean that the relationship is heading towards an end.
It merely needs a little working upon, adjustment, and evolution.
Agreed that there are certain relationships that end up being the biggest mistakes of our lives (and one of the best lessons learnt!) but before deeming a relationship completely unsalvageable, why not make one last effort to work things out?
Before giving you a couple of tried-and-tested tips to keep your relationship going, here's a little story of two of my best friends. Sean and Wrena were the classic example of opposites attracting, where Wrena was an outgoing, loud and party-crazy girl, Sean was an introvert, shy, and to some extent socially inept.
The first few months, the both of them could hardly stay away from each other. Wrena would often pass up on parties and outings just to be with Sean, who would shower her with attention and homemade food. But within the first 6 months, Wrena started to feel like she committed too soon, she went back to her old ways and while Sean did have an issue with her flirting around and tried to make her see reasoning, but accepted after a while.
Sean had tried his best to change according to Wrena's will. He would tag along for parties even if it made him uncomfortable, he would compromise more, and he went on to the extent of giving up his job and moving to the other end of the town because Wrena's workplace was nearer.
Since Sean had never gone against Wrena's wish or had demanded that she compromised at some level, Wrena had started to take him for granted. She would fight and threaten to leave him well-aware that Sean would never let go off her.
But let go off her he did. After 2 years of trying his ultimate best, he let Wrena go because she was just not happy with him. Wrena then moved out and for the first year travelled all over the country but when she came back, she looked distressed and restless.
Meanwhile Sean had met someone else, Camile; another shy, introvert, average looking girl but I had never seen Sean so happy before. Not only did Camile recognize what a gem of a person Sean was, but she also valued every little effort Sean made to keep Camile happy.
They were the textbook example of a perfect couple. And while I was extremely happy for Sean and Camile, I to an extent wished Wrena could have been in Camile's shoes and made some effort to work her relationship out with Sean.
Wrena soon learned that guys like Sean were hard to find, and now it was just too late.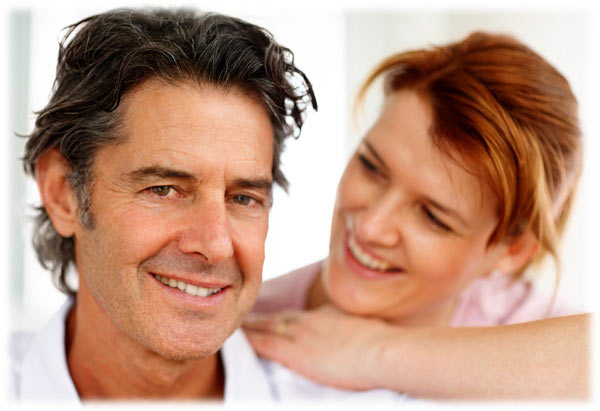 For those of you who do not wish to repeat Wrena's mistake, here are a couple of tips to help you change the face of your relationship for better:
As Anthony Robbins puts it "Treat every day of your relationship like your first day, and your relationship will never see an end". Never lose respect for your partner or treat them like they are inferior to you.
Make conscious efforts to rekindle your relationship. Why not take a short vacation together or simply surprise them with something the both of you used to do but stopped over the time.
Add some spark to your intimate life if the relationship in question is with your partner.
One major reason for the decay of any relationship is the lack of communication. Talk often and listen, don't just hear what the other is saying.
Spend time with each other. Any common hobby or interest? Why not enroll in a meditation or yoga class together?
"Feel" the love you have for the person. How did you feel during the first few years of the relationship, figure out what has changed over the years and how can you resolve these issues.
Love yourself. Unless you are completely head-over-heels in love with yourself, how will you love another person? Pay attention to your physical and emotional state and work on improving regularly.
It takes two to work a relationship out. Keep the love growing and the relationship would seldom see a bad day.
May your relationships be filedl with love!
FreelanceCoach team
---
---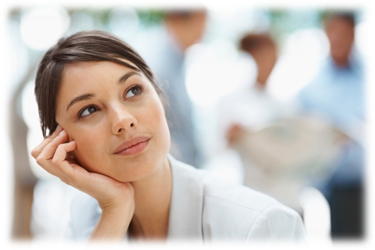 At times we are struggle to decipher why the world outside perceives our worth as much less than what we know it is. You might have wondered at times why people fail to see the positives or good in you that you feel is very much there. This ultimately leads to declining self esteem and confidence, which, to say the least, is a very undesirable state of mind. But take heart there are ways that you could address this.
What Factors to Look Out for To Project the Best in You
The key is to pay close attention to the factors and parameters that the world uses to gauge you.
Look. One of the very first things to start with is the way you look. By looks we don't really mean your physical features per se, but more the way you present and conduct yourself. Choose your clothes carefully. While it is not advisable to be fastidious about your dress, but the way you dress does carry a message to the outside world and to everyone you interact with. Let's face it, most of us feel good talking, interacting and being with someone who is well dressed and is presentable. So the first step that you can take is to dress appropriately and be presentable.
Behavior. The next important thing is to watch out how you interact and talk. Words have power and so does how they are spoken. Be clear, precise and interesting. It is important that people don't have to try too hard to hear you or understand you. It will help if you speak slow enough to be followed and use intonations that make your words sound audible as well as interesting. One of the most important key to being attractive is to be a good conversationalist.
Listen. Do remember that listening is an equally essential part of a conversation. If you continue to manipulate and dominate entire conversations, people will lose interest and feel less inclined or obliged to interact with you.
Body Language. Also while you engage in a conversation, be aware of your body language. The way you move your head, hands or place your feet also reflects your state of mind. At times fidgeting or gesticulating too much with your hands may give out the wrong signals. Your body language talks a lot about how confident you are with your words, subject matter and the environment, which has direct effect on how your persona is perceived by people around you. Confidence is one quality that seldom fails to impress. A firm handshake, a steady eye-to-eye contact and avoiding unnecessary hurry in a conversation will help you establish that you are well at ease and confident. So be careful about what indications you give to your audience or conversation partner with your gestures and body language.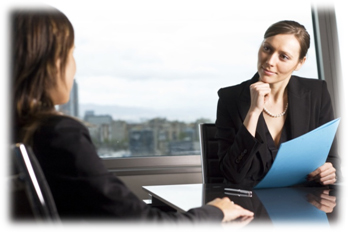 If you find all this too complex to keep track of, it is advisable that you consult a life coaching expert to help you understand the gaps and pitfalls in your social skills. They will be able to identify the areas where you need improvement.
Improving your image to gain better recognition from the world outside is not necessarily a difficult task; given you have the required grooming, patience and observation. If you feel you are lagging behind in some of these factors, start now, take inputs from professional life coaching guides and chisel out your social skills. Soon you will find your social image going all the right places.
Wishing you all the best,
Anda Tudor
PR Manager, FreelanceCoach
---
---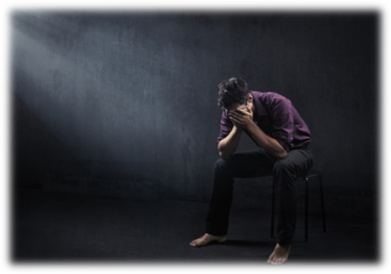 Depressions are a part of our lives and the occasional bout of depression is probably normal, but when it starts to get regular and chronic then you could consider getting NLP coaching to help you bounce back to positivity. At times depression gets difficult to deal with and you find yourself immersing yourself in it with declining life urges. Holidays Season can be a cause of depression due to the pressure to do so many things at the same time or because one feels lonely. These are situations that need to be handled by professional life coaching guides and it is important to recognize that before the condition festers and results into serious and chronic depression.
Some Way Outs that Life Coaching Experts Suggest Toward Countering Depression
If you have been feeling that unhappy and down for a considerable amount of time, it is important that you seek professional guidance to shake off the depression. NLP coaching will help you see that disappointments and depression is a part and parcel of everyone's life and not necessarily just yours. It is useful to know that positive and negative frames of mind are alternating and keep doing turns once in a while. Reassure yourself that the negative phase of depression will pass and get strength from that. At times it also helps to focus on your past achievements and what you have acquired in life already.
Life coaching sessions will help you understand that you already have a lot to be grateful about and it probably doesn't make a lot of sense to just reflect upon the lost opportunities and failures. Studies have shown that professional coaching leads to decided improvement in the quality of life (43.3%).
Interacting with positive people will also help you to see past the negativity that shrouds your conscious while in a depression. Your exchanges with them will help you realize that all of them have certain disappointments and failures in their life and yet manage to get past them by learning from those situations and focusing on the future possibilities.
NLP coaching professionals also advice that to break away from a negative state of mind, you could also explore breaking away from your regular routine to do something that excites you, like joining a meditation program, joining a gym, going for a hike with friends, interacting with your pet, nature, etc. Such efforts will bring in new energy and enthusiasm to your life and shift your thoughts from the feeling of gloom and lethargy that depression causes.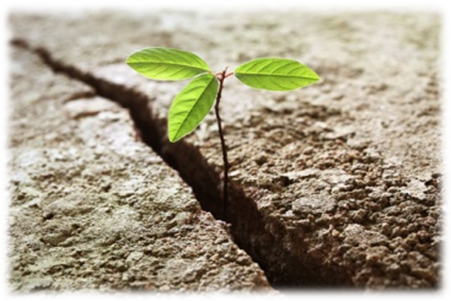 At times a simple redecoration of your room or office space can do a lot to cheer you up. When in a depression you could start associating your gloomy thoughts and problems with everything that surrounds you. This way your environment might act like a constant reminder of your problems, ultimately further depressing you. Cleaning, redecorating, changing colors, etc. can do a lot to change that and you will be surprised to find how much such small changes will affect you.
Finally, the most important thing is to look squarely at your problems and taking action. You have to turn around and take charge of the problem situation with a resolve to arrive at a solution. Agreed that it is difficult to do that when you are depressed, but that is precisely what NLP coaching will help you with, to find the motivation and resolve.
So whenever you find the first signs of depression showing up, take prompt action by not letting them fester. If needed, take help of a life coaching experts to guide you and spring back to life with vigor and positivity.
Wishing you all the best,
Anda Tudor
PR Manager FreelanceCoach
---
---
The best thing about a newborn baby, apart from the cuddly feel and the delicious baby smell, is that it is born without any preconceived notions. It neither judges nor admonishes, it just accepts.
They also don't think much about the glass, or in this case the bottle to be half full or half empty. They just gulp it down. Pessimism and optimism isn't a birth-acquired trait, it's more like the building up of perception based on circumstances and general lifestyle.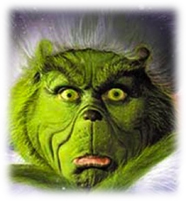 So, if you consider your marriage to be on the brink of ending, every time you have a major disagreement, this thought could emerge from your past relationship patterns. However some people are born with certain traits that drive them towards choosing the negative over the positive and vice-verse. Some of us are mentally strong and take-charge kind of people, while others prefer their comfort zones.
Obviously, someone who looks for rationality in the face of a problem, are more likely to be optimistic, but just because they weren't initiator-materiel in the past that does not mean they can't be one in the future. You might have had reasons to stop hoping, stop looking at the silver lining (which, even being an optimist I am yet to see) but where is it taking you?
Pessimism is not exclusive; it is the breeding ground for envy and malice. Like the Grinch who couldn't stomach other people's happiness and made every possible effort to sabotage their festive spirit, pessimism does that to you in real life. It starts with alienating your friends and family, not everyone is Max who'd stick by you even if you are being a complete pain in the wrong side to them.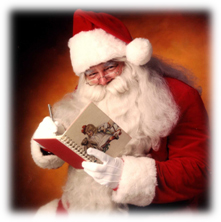 People tend to portray optimism as the happy drug, which it definitely is not. When you see your friend fit snug in a dress that squeezed your flab so tight you could barely breathe, and the first thought that comes to your mind is 'Damn it I need to lose weight' rather than 'God is unfair, why did he make me fat!': that is optimism.
People who are optimist do not sit smiling the joker-smile at the glass half full, they try hard both physically and mentally to keep that glass half full. As Tony Robbins puts it 'If there's no action, you haven't truly decided'. Optimism isn't just a perception; it is more like your perception that reflects in your actions.
The pessimistic mind might think there's no use changing, but remember even the Grinch had a change of heart in the end. A Grinch too can turn into a Santa Claus.
Wishing You all the Best,
FreelanceCoach Team
---
---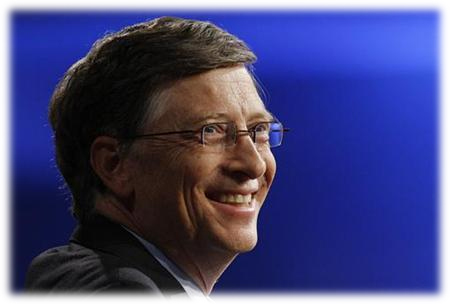 One followed his instincts and took spontaneous decision, while other planned and panned out his way to success. Where both Steve Jobs and Bill Gates have respectively created and reached new echelons of professional lives, there's a stark difference between the two.
The major similarity being that they are both college dropouts, and perhaps also that they are hailed as modern day Isaac Newton, but both Jobs and Gates are truly different when it comes to business acumen and strategies.
To start with, Gates brilliance in the technical know-how has steadily kept Microsoft's scale going upwards, so much so that according to Wikipedia; at one point of time the company was sued for becoming a monopoly in the world of operating system.
The late Jobs on the other hand, co-founded Apple and were later fired from the company. He, then stating that Pixar had 'interesting' computers bought that over. Later, when Apple neared bankruptcy, Jobs got back on board and spearheaded the company that was soon to be a corporate giant in the field of software.
What most people don't know is at the time when Job re-acquired Apple; Bill Gates had invested close to $150 million to haul the company out of bankruptcy.
When Gates was once asked what his interest would have been, if not computers. He replied in a heartbeat stating it would be economics. On the other hand, when Jobs was asked what he would concentrate on 20 years hence, his instant reply was, women.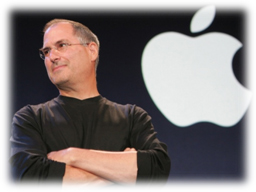 That was their strength, while Gates worked with numbers, equations and paid clear attention to the economics, Job's focus was human resources. He knew the potential of people and was a people-driven person. His aim, as would be reflected by his contribution to the world in general and technology in particular, along with his modus operandi that highlighted the fact that his focus was on improving and creating a direct impact on the quality of the life of people.
If we were to simplify both the contributions of Gates and Jobs, it is not mutually exclusive. Job improvised and spearheaded technological development, which in a way was based on Gates pioneered innovation.
Bill Gates is currently ranked as the richest man according to Forbes 400 and Lauren Powell Jobs (on behalf of late Steve Jobs) is at number 28.
Both Gates and Jobs have touched the world in a way no one would forget, but who of the two, would you be? Simple, the one you identify with best.
Wishing you all the best,
FreelanceCoach.com Team
---