How To Chat With Clients As Professional On Freelancecoach
---
In order to chat with clients you need to be login to FreelanceCoach profile and have the chat status set to active.
!Remember, only the clients can initiate a chat with you!
Please consider the following steps for chatting with clients:
1. Login to your FreelanceCoach profile
2. Change your chat status to "Active"
Changing your chat status to active can be done in 2 ways.
a) Change the chat status from the bottom of the page: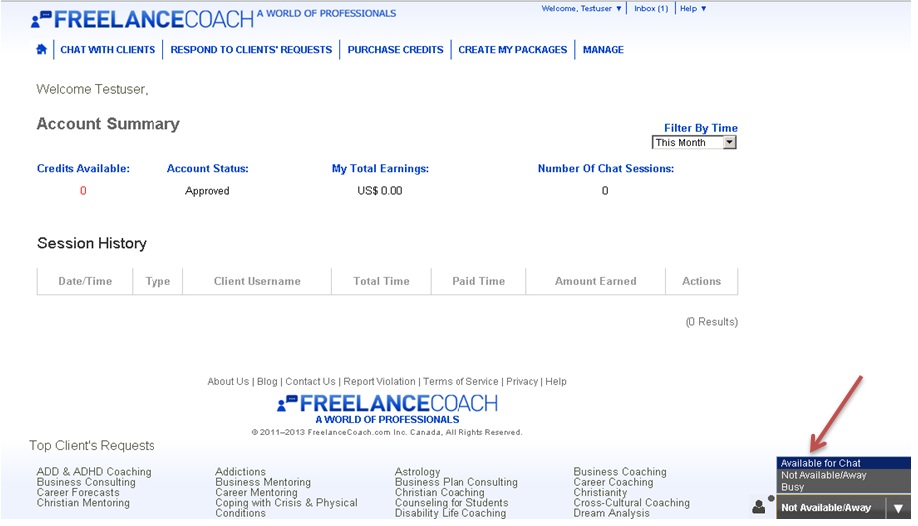 b) Change the chat status from the top menu: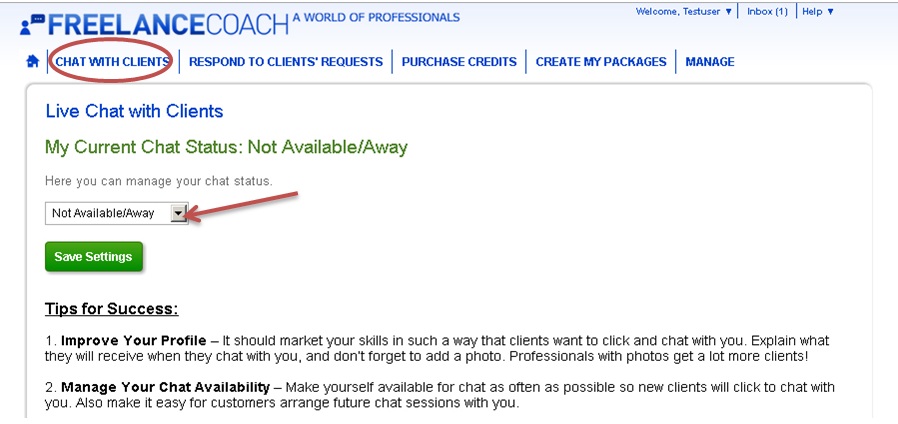 3. Receiving an invitation to chat
When a client is inviting a professional to chat, the professional will hear a calling sound and a message like the one below will appear on his screen: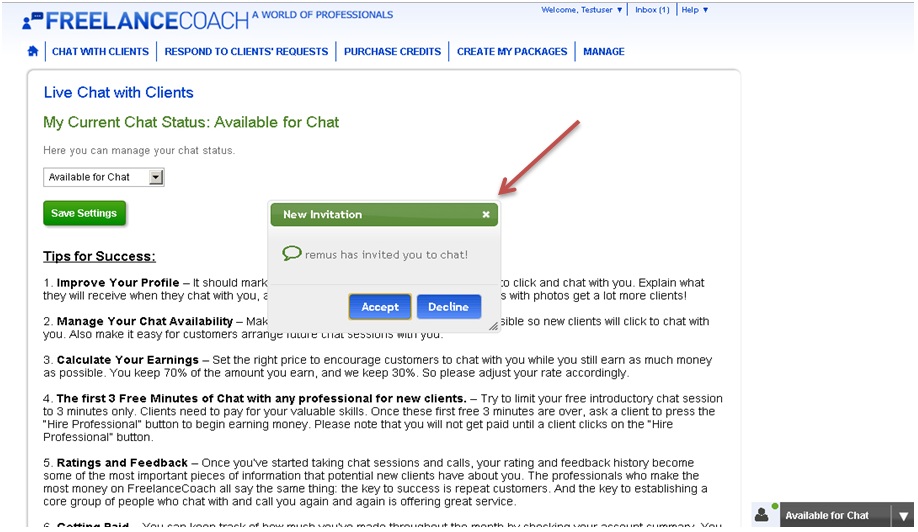 4. Accepting a chat invitation
Once the professional will click on "Accept" button the client and professional are starting their chat conversation. Please see below the look of the chat window for professional.
***Remember: this is only a written chat. If the client and professional would like to have a phone conversation, we strongly advise to keep the chat window open and have the "Hire Professional" button pressed by client. If the "Hire Professional" button is not pressed by client, the chat session will be free and the professional will not get paid.
As for the phone, the professional and client must use their own phone services to call each other.
***For your reference only, this is the look of the CLIENT's chat window. Please note the "Hire Professional" button located on the top left on client's chat.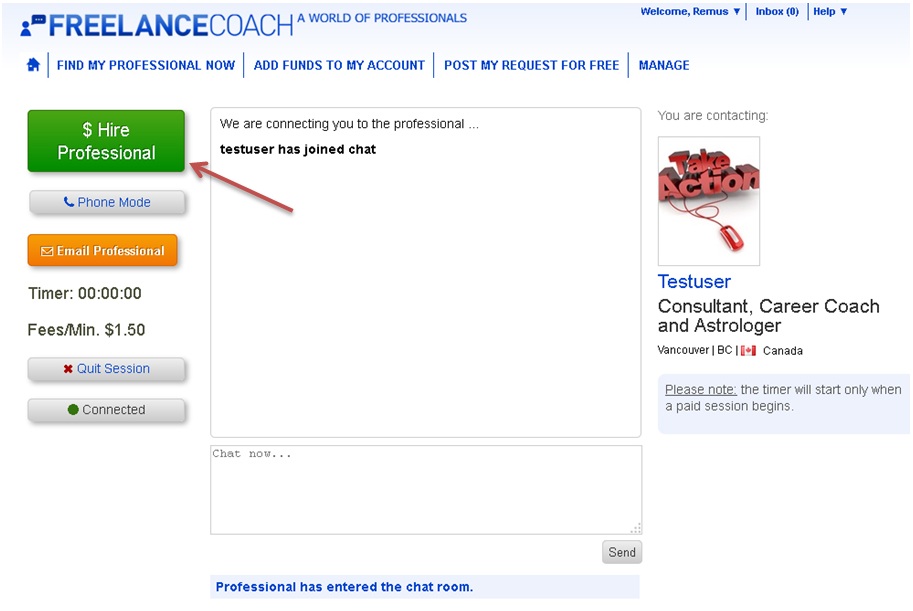 5. Stopping the chat session
The chat session can be stopped by both client and professional. Additionally, once the client's credit balance is exhausted the chat is stopped automatically.
Please see below how the chat window looks for professional when the chat session is stopped.
6. Viewing the chat transcript
At the end of every chat session, you have the option to view the chat transcript. Please see below the steps to visualize the chat transcript after a conversation with a client.
a) Login to your FreelanceCoach profile
b) On your FreelanceCoach home page you will see the list of your session's history.
After you decide which chat transcript you want to see, hover your mouse over the "Actions" link for that chat and click on "See Chat Transcript".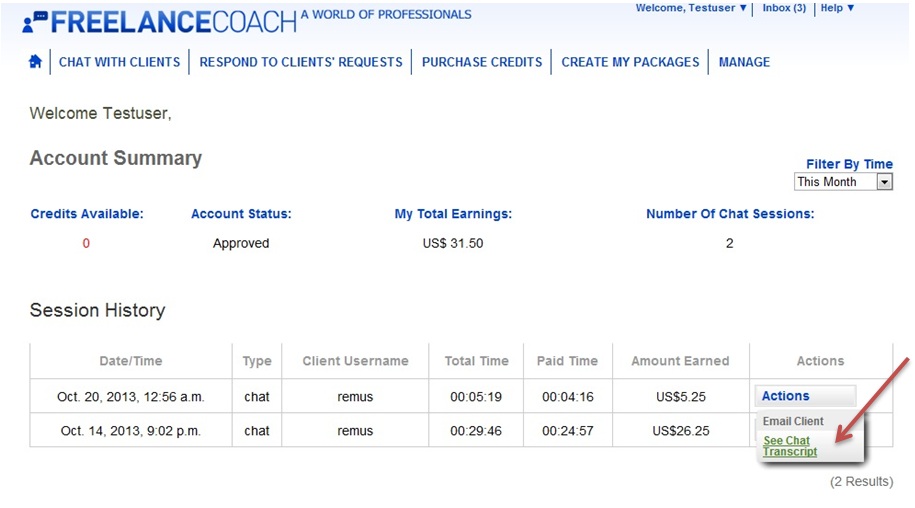 If you have any questions please Contact us.
---